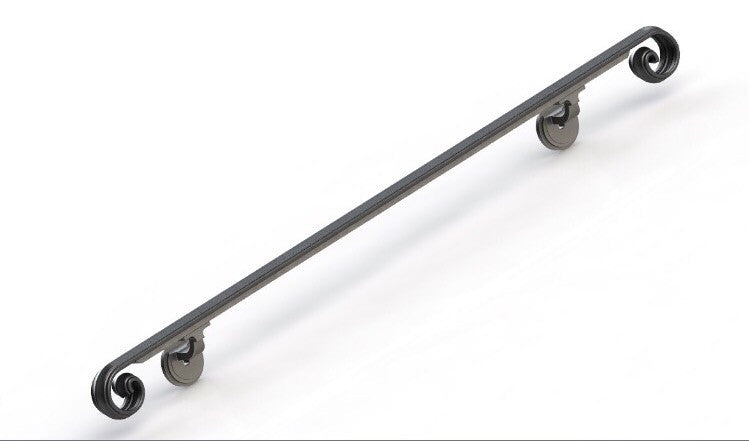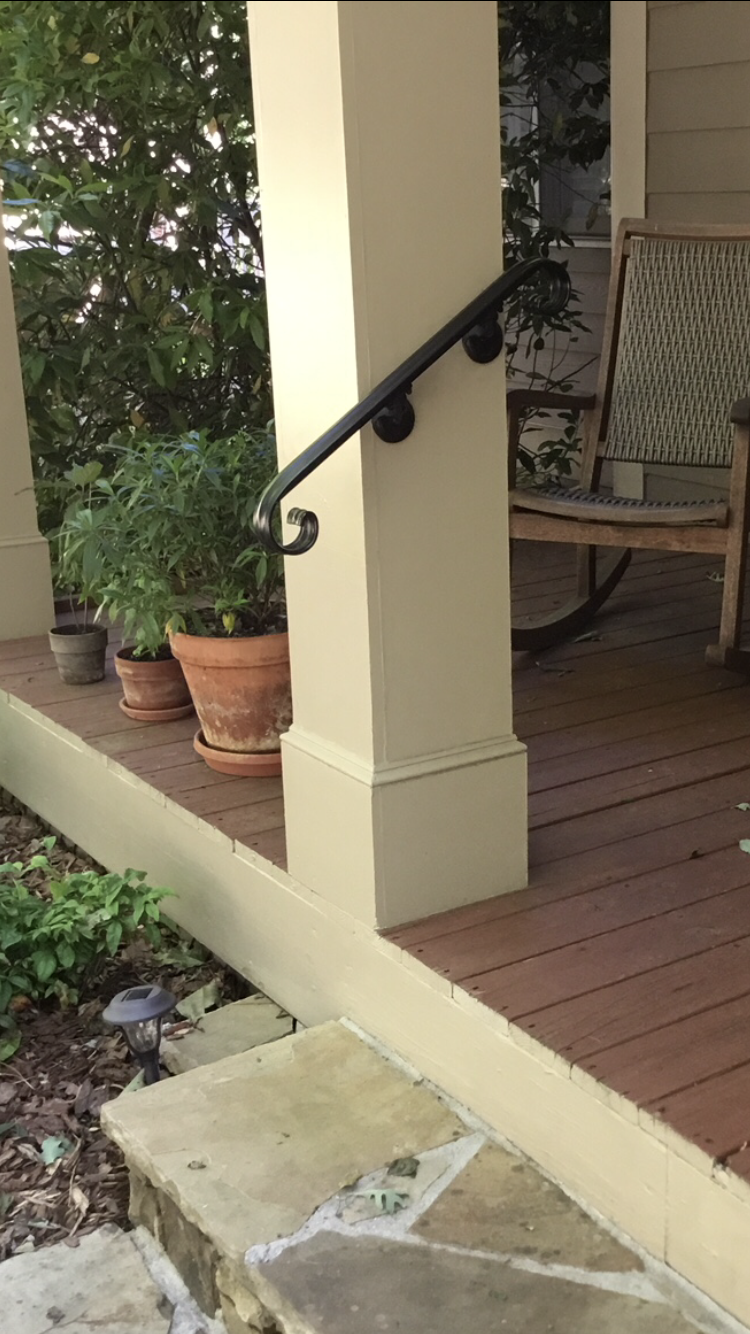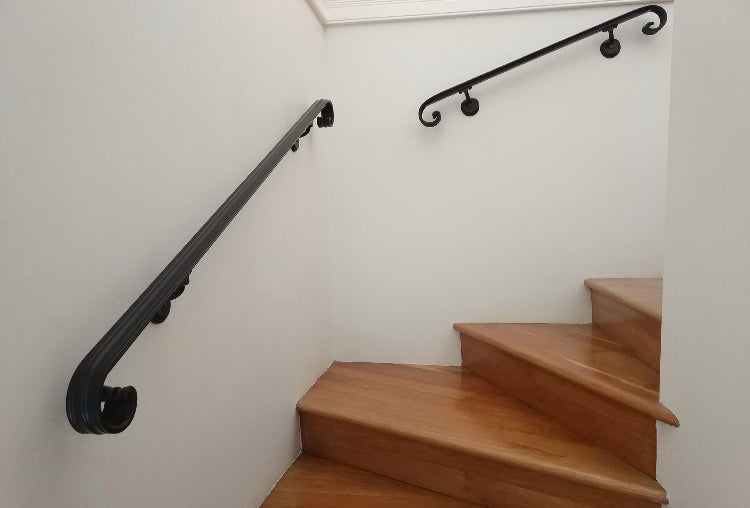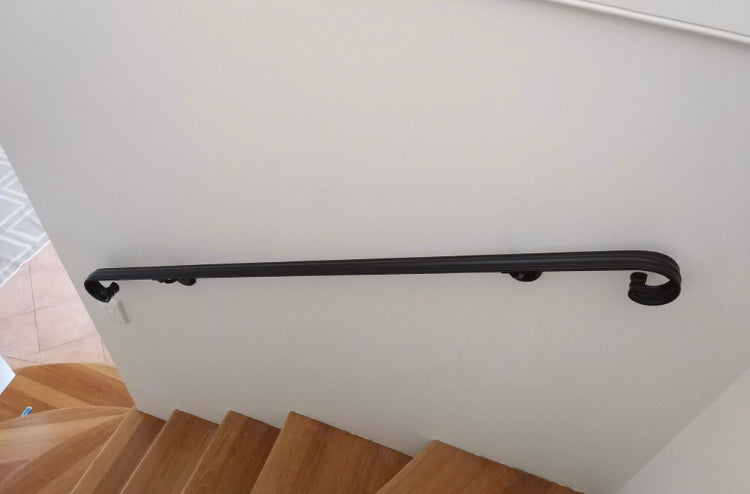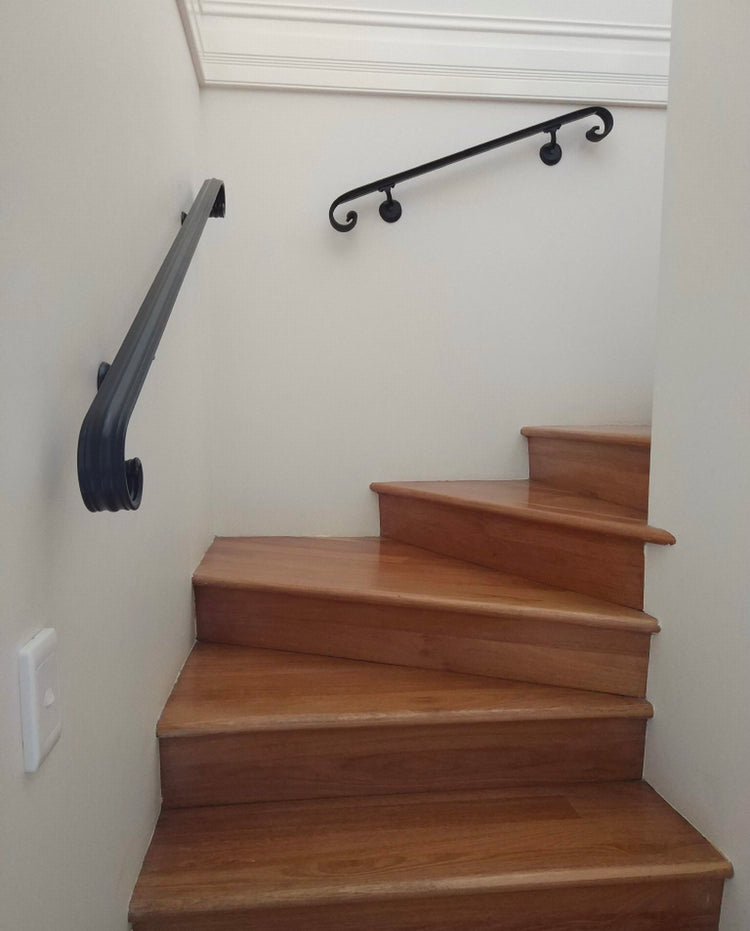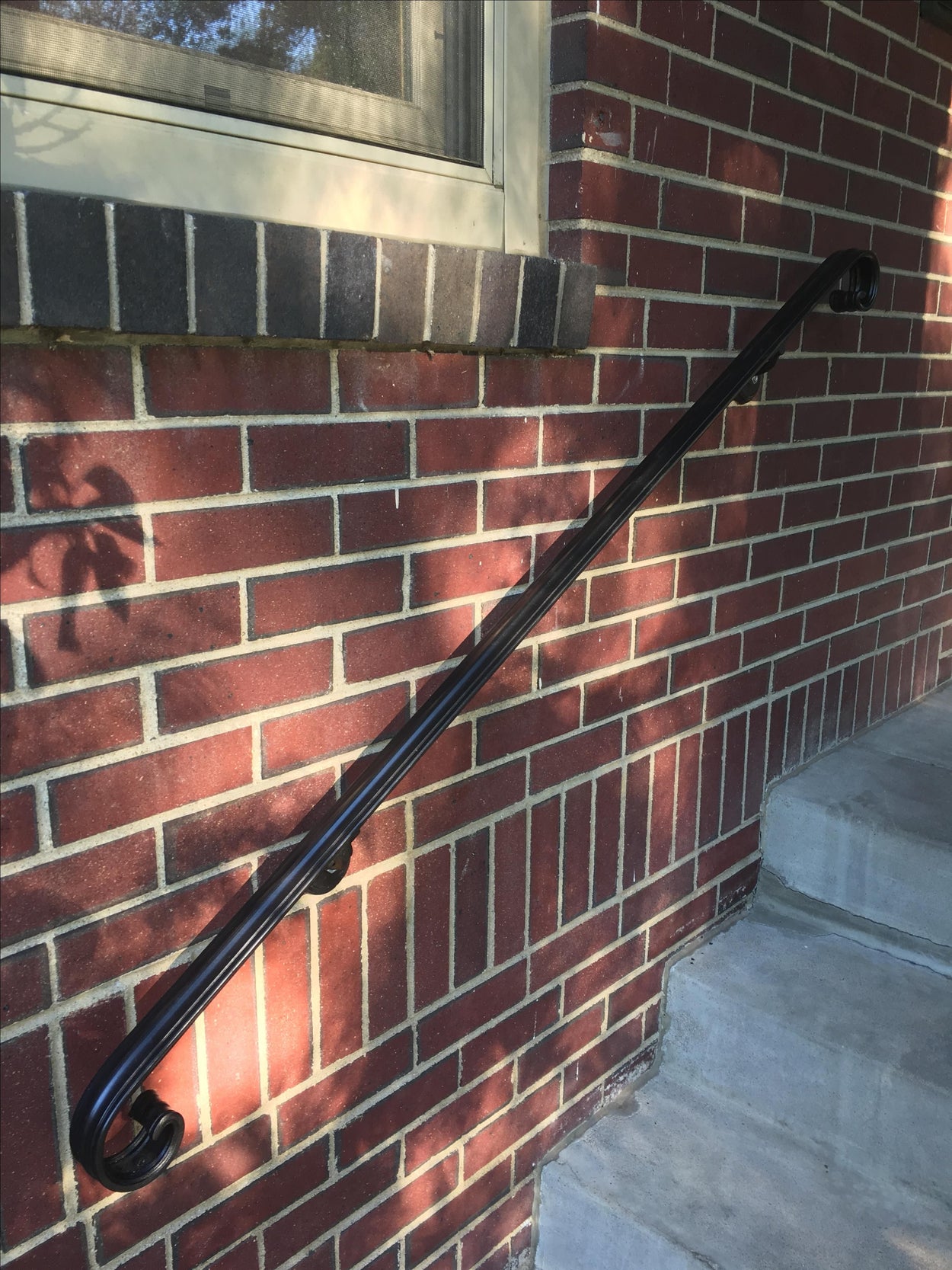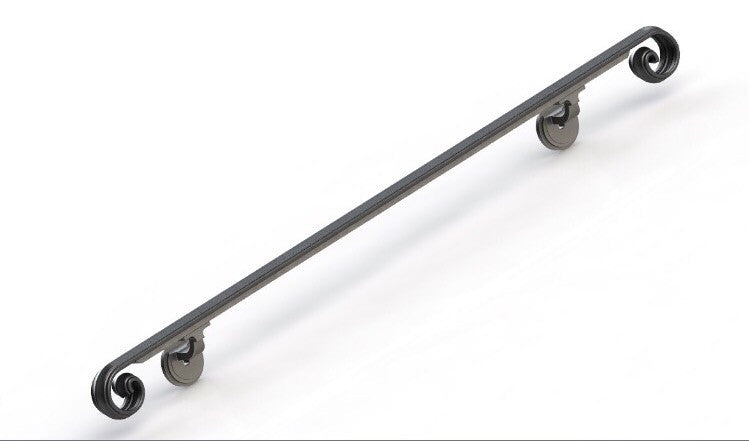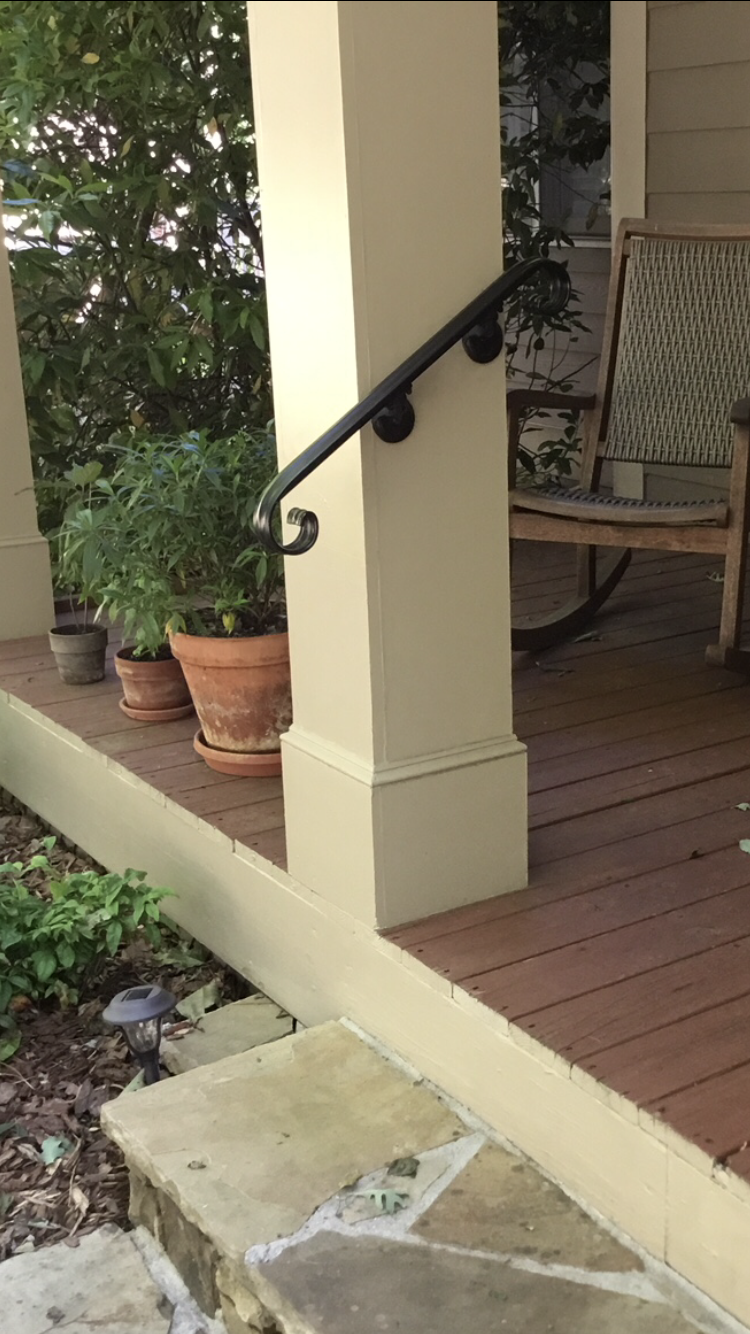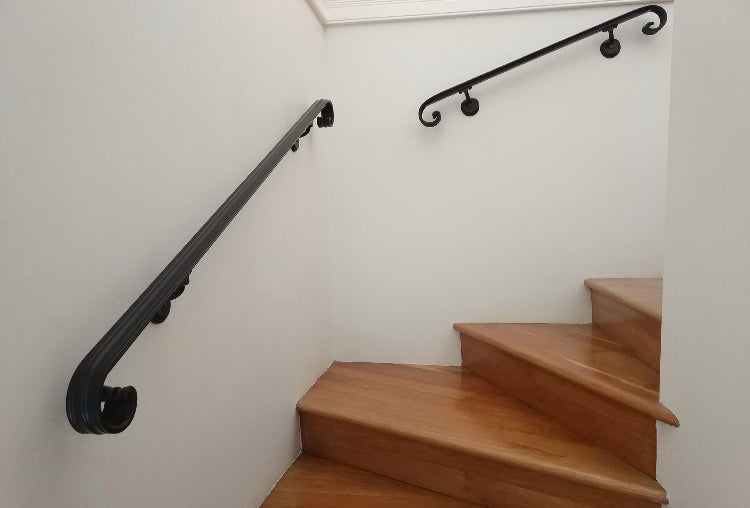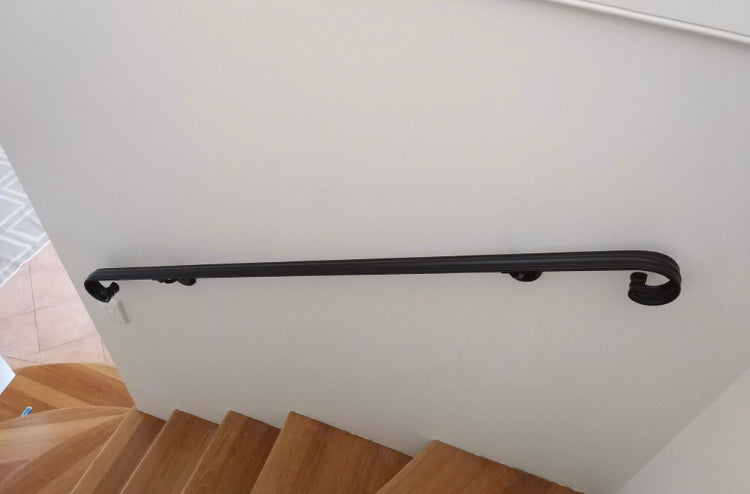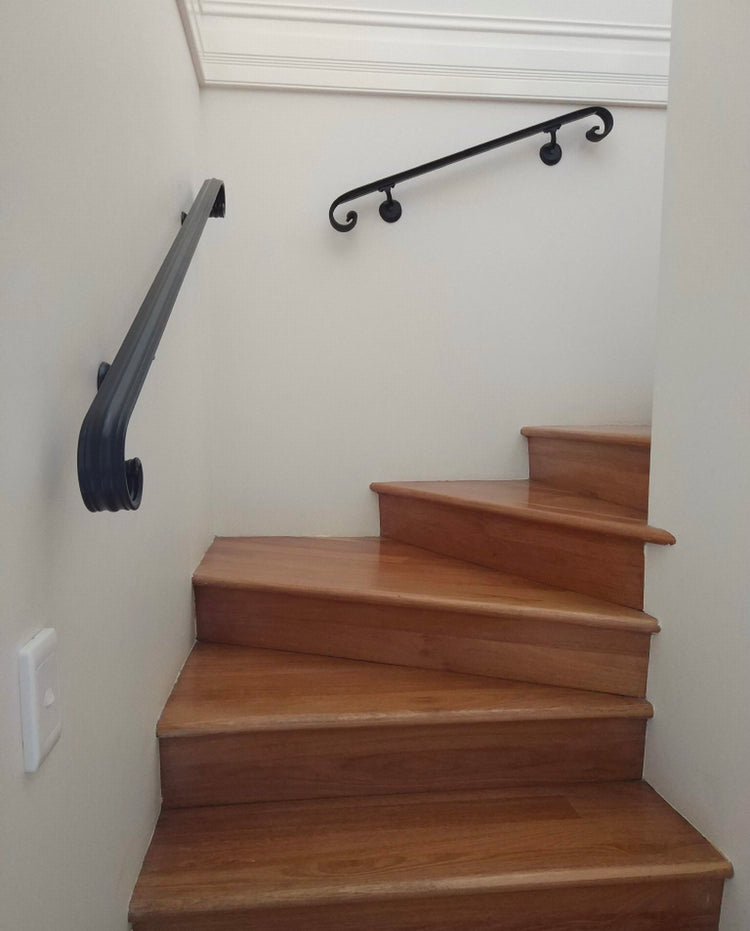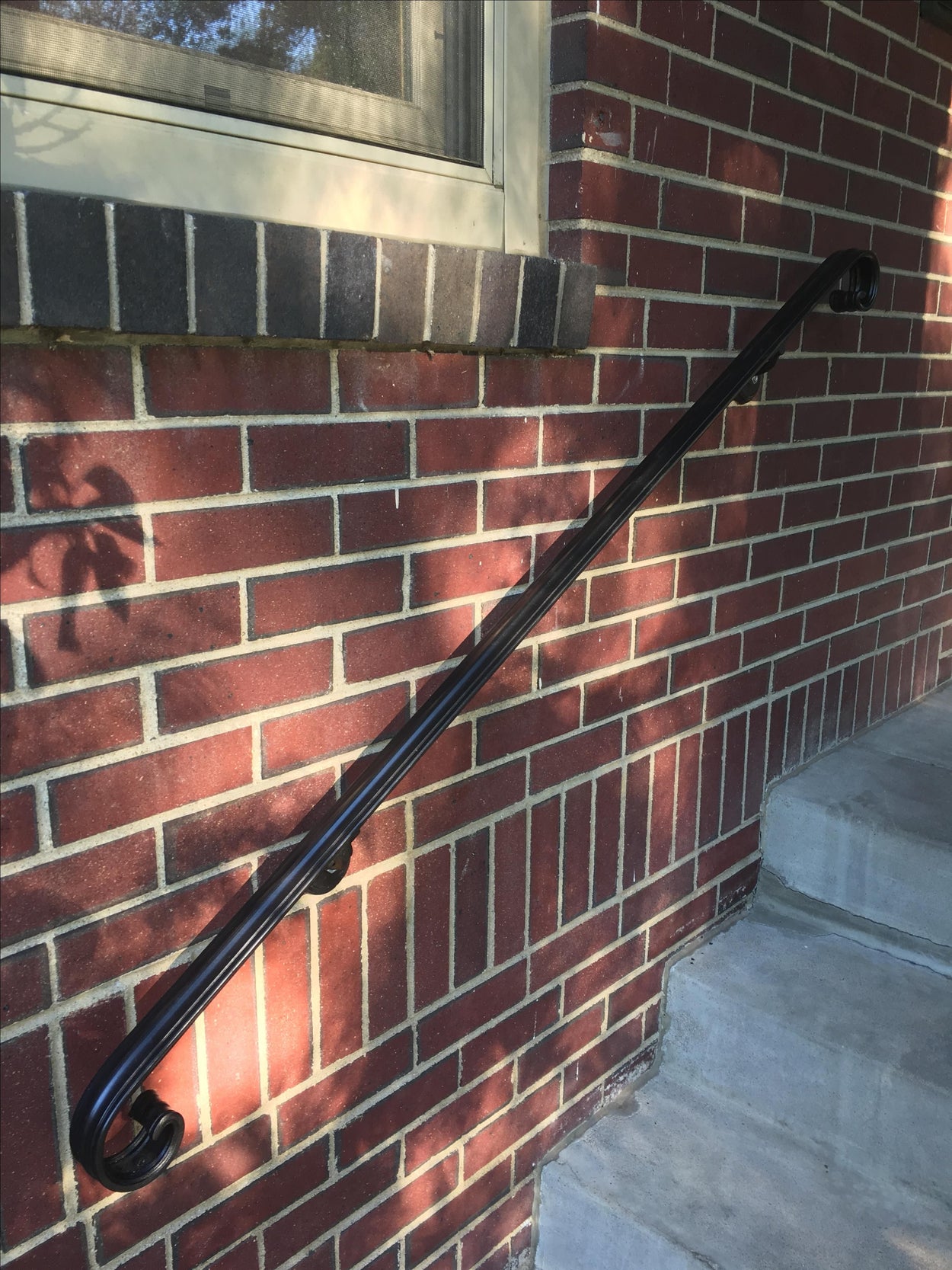 Scroll Wrought Iron Handrail, Railing
Complies with residential and commercial codes

Maintenance Free

Constructed by skilled craftsmen in Connecticut, USA

Indoor/Outdoor Use, Wood or masonry installation

Durable Satin Black Powder Coated Paint Finish 

Custom Black Hardware, no touch-up paint needed!

Adjustable Bracket Locations
This elegant Scroll Wrought Iron Handrail offers an enduring, timeless design. Handcrafted and powder-coated for longevity, this product is code-compliant, ensuring safe installation in any location. Enhance your home with a beautiful handrail that will last.
Made from a 1 5/8" wide molded handrail
Once installed, the gap between the wall and handrail is 1.5." 
The distance from the wall to the outside of the handrail is 3.25."
Scroll Height is 3.5" Tall
*Sizes of 9'-16' are built and shipped in two sections
The kit includes
 drywall/wood installation hardware  

 Masonry installation hardware

 Handrail

 Brackets (2'-5'= 2 Brackets, 6'-7'= 3 Brackets, 8' = 4 Brackets)

Self Drilling and Tapping Screws
 Ordering Tips
 When selecting your railing length, the measurements are from end to   end 
 Brackets can be placed anywhere along the railing 
 If in between sizes, size up
Featured in Valley Life Magazine!
We try to ship out within 1-3 business days; however, please allow up to 5 days.
Pre-Orders and Custom Orders take up to 3 Weeks to ship
| | | | |
| --- | --- | --- | --- |
| Size | # Of Brackets | Self-Tappers | Lags |
| 2' | 2 | 4 | 2 |
| 3' | 2 | 4 | 2 |
| 4' | 2 | 4 | 2 |
| 5' | 2 | 4 | 2 |
| 6' | 3 | 6 | 3 |
| 7' | 3 | 6 | 3 |
| 8' | 4 | 8 | 4 |
| 9' | 4 | 8 | 4 |
| 10' | 5 | 10 | 5 |
| 11' | 5 | 10 | 5 |
| 12' | 6 | 12 | 6 |